WANT YOUR MUSIC TO STAND OUT FROM THE REST?
 Please scroll down my portfolio in descending order of genre below
 Extreme Metal - Heavy Rock 
Thrash Metal - Indie Rock
0:00/4:55

0:00/8:13

0:00/4:40

0:00/3:53

0:00/2:37

0:00/1:57

0:00/5:13

0:00/3:19

0:00/3:23

0:00/4:57

0:00/2:35

0:00/3:24

0:00/3:00

0:00/6:30

0:00/3:12

0:00/3:20
1. RECORDING - In studio or mobile, I can do both, and will focus on capturing your best performance and sound, which is always the first and most important step.
2. MIXING - Taking your recorded tracks and giving them a big modern day sound with the proper punch, clarity, and balance that will make your music stand out and get the listener's attention. 
3. MASTERING - The final step. Giving your music that extra polish, and boost it needs to compete with todays music industry streaming, and radio standards.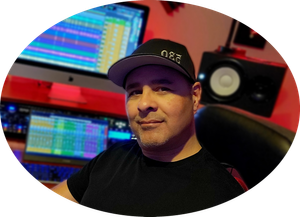 Tom Jimenez
Producer/Mixer/Engineer
 Whether it's Extreme Metal, Heavy Rock or Indie Rock, if it's just Mixing you need, or a Full Production Project, I can help you. I have worked in many different genres of music, and no matter what, I am here to help you make your music sound its absolute best and stand out from the rest.
I have been in bands most of my life, and understand the way musicians think and dream. For many years now I have enjoyed helping all of my clients achieve their musical vision while teaching and learning from each other and having an awesome time doing it.
I know that having trust and good communication with the person who is working on your music is very important. I will always be 100% committed and focused working with you, and will not stop until we get your music where it needs to be.
Now, let's make a Record!